Support LCHIC. Support YOUR Community
Your donation – no matter how small or large – helps LCHIC provide essential, quality programs. Your support helps us continue doing our part to keep our community safe and our people healthy, by improving everyone's quality of life. We believe that by working together, we can do more with less.
About LCHIC
The Lycoming County Health Improvement Coalition (LCHIC) is a collaboration of 40 board member organizations and 80 volunteers representing every part of our community.  Every year, LCHIC makes a positive impact in Lycoming county. From our programs and education, to the Human Services Directory, and from our free online brochures and information to lchic.org, our services are used 300,000 times each year to improve the quality of life in our community in so many ways.
Your Donation Matters
Now more than ever, it is important to support local organizations that provide services directly to the local community.
I would like to support*: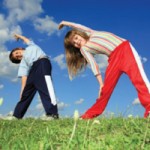 The Fitness Challenge—Our Youth Emotional and Physical Wellness Program
Support active, happy and health children! Emotional and physical well-being is essential to the success of our young people! Our youth wellness programs serve all area school districts and HeadStart. Over 8,000 young people and their families participate in our annual wellness competition. They log millions of minutes of exercise every year!
Teenager Insight Program
Make the youth-to-community connection. Finding out what our teenagers think, their interests, and thoughts about substance abuse, tobacco use and community are incredibly important. Every two years, 1200 teens are surveyed on these topics. Why? As part of our youth development work we strive to learn more about teen needs and work to make that youth connection.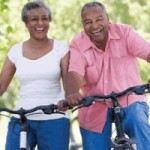 Older Adult Safety Program
Safe communities mean protecting the young and the old. Older adults are a fast-growing segment of the Lycoming County population. Our Older Adult Safety program helps raise awareness regarding occupant protection. Our informative brochures are distributed across the community.